Cummings Davis Society Event: Muskets of the American Revolution
October 28, 2020
at
6:00 PM
–
7:00 PM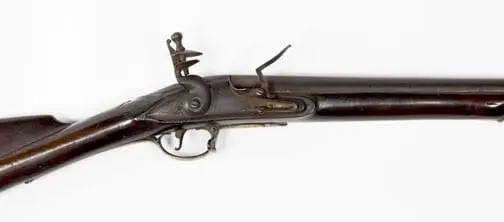 Learn all about the muskets of the Concord Museum's collection that were fired on the North Bridge on April 19, 1775 streamed from the Lisa H. Foote History Learning Center. Experts Joel Bohy, of Bruneau & Co., and the Concord Museum's Curator, David Wood, explore the objects that played a part in the events of the fateful day. In this unique setting, participants will experience historic objects like they never have before.
This program is an event of the Cummings Davis Society, which helps support acquisitions and preservation of the Museum's distinguished collection for future generations. All are welcome!
Please note that this program is virtual.  Participants will be emailed a link to watch the program live on Wednesday, October 28.