These activities are designed to be used either on their own or with the Concord Museum's online exhibition The Shot Heard Round the World: April 19, 1775.
For more teacher and student resources visit our Education pages here.
Design Your Own Powder Horn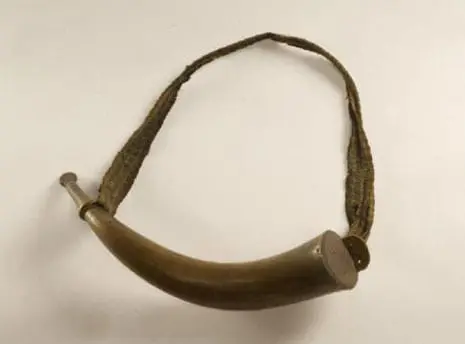 Minutemen and members of the colonial Militias needed lots of supplies during the Revolutionary War. In this activity, students learn what a Minuteman needed and how we can use their belongings and the decorations on them to discover more about people who lived long ago. Students can then decorate their own powder horn. Appropriate for grades 2-5.
---
Would You Sign? Boycotts in the 1770s
Students think about what it meant for colonists and their families to boycott imported goods in the lead-up to the Revolutionary War. Designed to be either a debate or independent work, students decide if they would sign on to a boycott. Appropriate for grades 5-12.
---
Revolutionary Art: The Bloody Massacre Print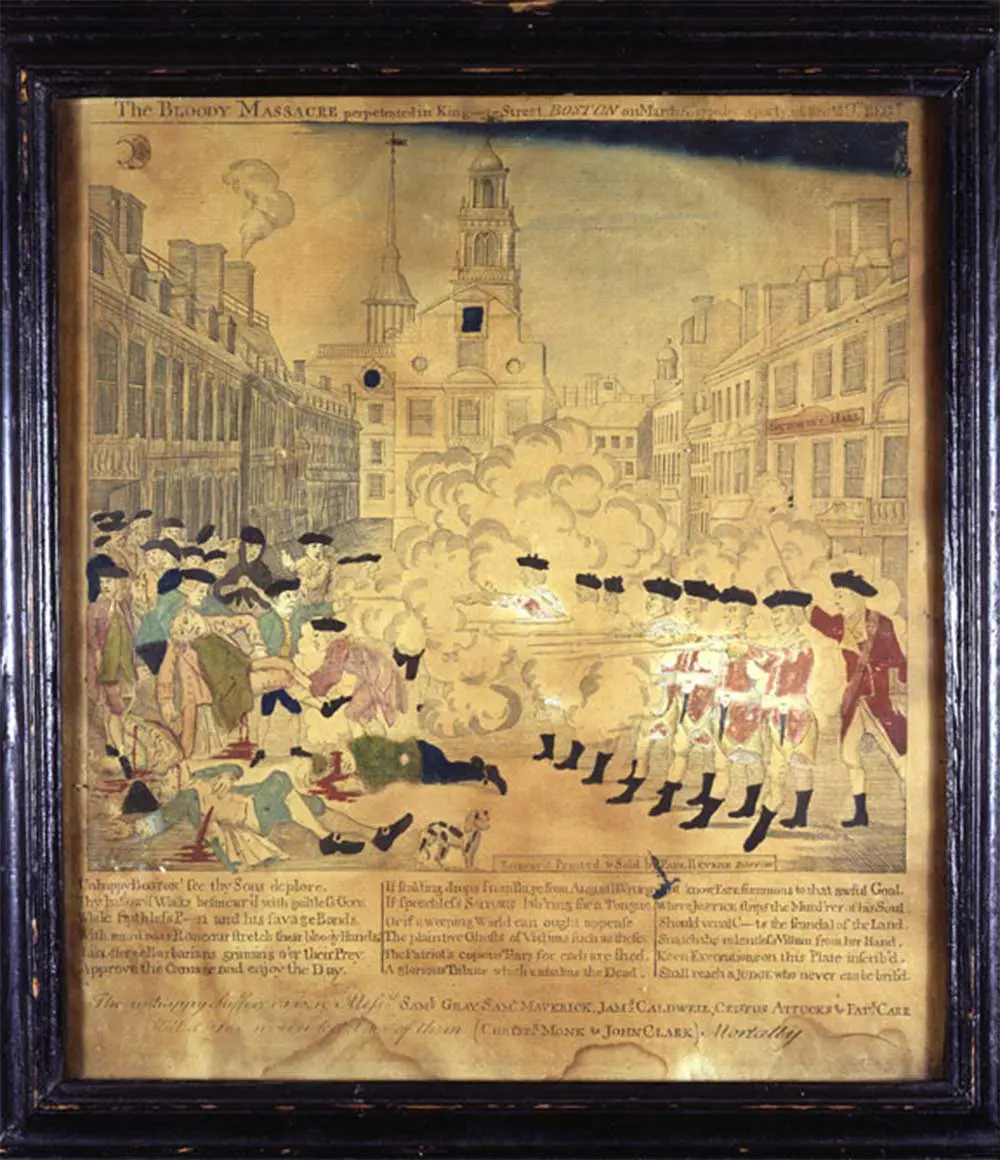 Students look closely and decode Paul Revere's print of The Bloody Massacre. After studying the image and an excerpt from the poem, students are also asked to consider whether Paul Revere's portrayal is fair to both sides. This activity can be done as independent or group work and can be used to introduce a conversation on propaganda during the Revolution. Appropriate for grades 5-12.
---
Creating the Massachusetts Army
A year before the Declaration of Independence and even before the first shots were fired at the Battles of Lexington and Concord, citizens of Massachusetts wrote a document, "Rules and Regulations for the Massachusetts Army," which aired many frustrations with the British government. Students look closely at this important primary source, getting a glimpse into the minds of colonists in April 1775. Appropriate for grades 8-12.
---
Revolutionary Traveling Trunk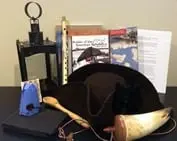 Have the Revolution travel to you! Borrow a trunk filled with reproduction primary source artifacts and documents that travel to your classroom to make your Revolutionary unit come alive. Along with touchable objects, the trunk includes directions to set up stations in your classroom and worksheets for students to use. This trunk allows the richness of the Concord Museum's collection to come to your classroom as you study the events surrounding April 19, 1775. Pick up at the Museum or shipping available.
Background photo credit: Mary Orr